Automatic visual inspection of dental diamond burs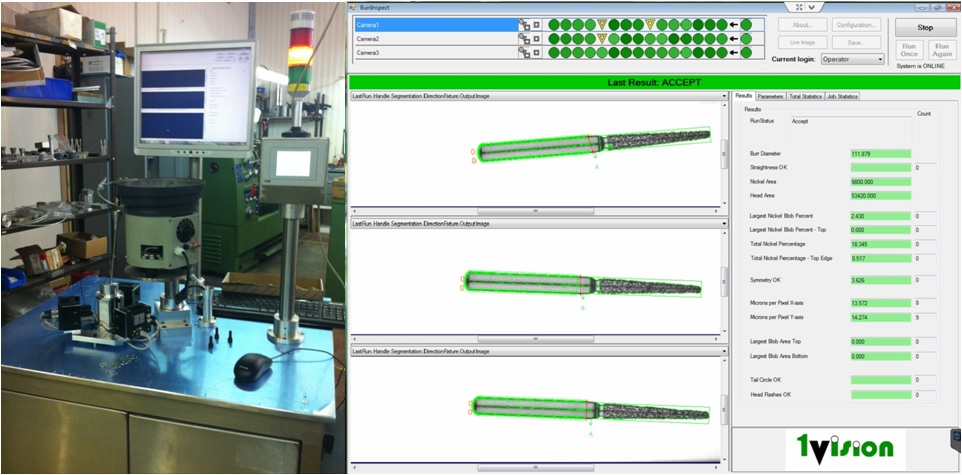 Automatic visual inspection of dental diamond burs
The system captures images during free fall of inspected dental burs through an optical jig.
The optical jig designed for avoiding reflections over the surface that may interfere with defect detection.
The Image processing includes the following stages:
Each area is searched for an eventual defect and filtered according to several parameters that can be changed for each type of burs.
Each inspected area result is shown and eventually saved
Data of the inspection is saved as part of an internal database
According to the processing result, the burs collected to good or failed container.
The Reporting includes the following data:
Lot number [and eventually customer order number]
Total inspected parts and percentage out of the required amount
Percentage of passed parts [and failed parts]
Generating a label for printing that includes the above information
Classification of the defects based on predefined categories [geometrical, texture, color strip, holes]