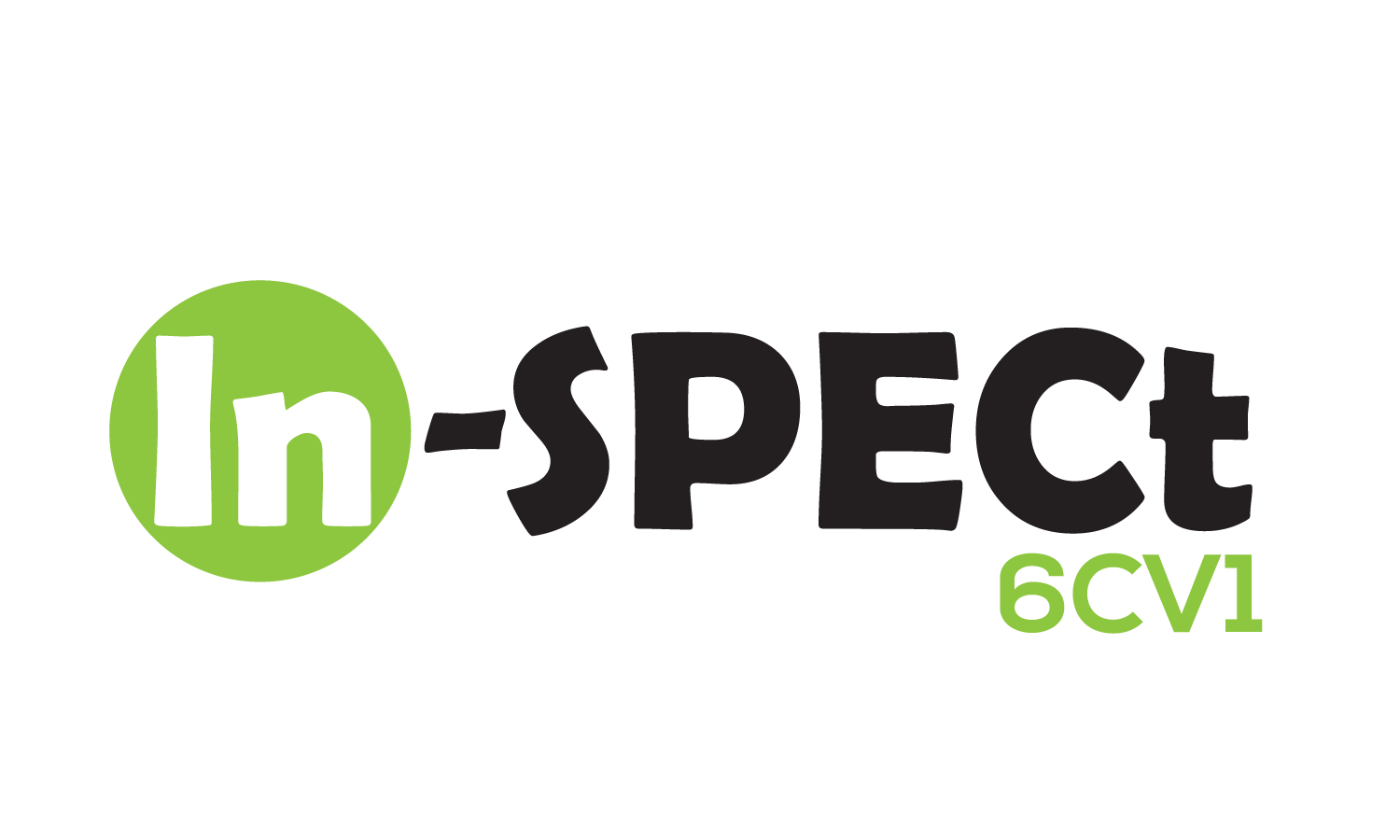 In-SPECt-6CV1: User Interface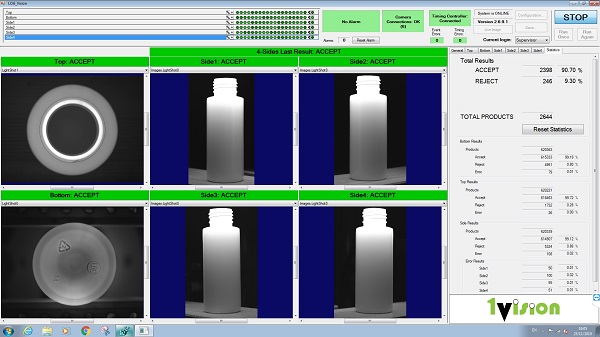 Live image display from all cameras
Defects overlay on image
History of last 20 inspected bottles
Parameters interface for inspection fine-tuning: controlling defect size, sensitivity, camera exposure etc.
Top camera electronic zoom/focus to adjust to different bottle heights
Load / save recipe with pre-defined parameters per bottle type
Easy calibration for new product – automatic adjustment for different dimensions, color and marking
3 privilege levels: Operator, Supervisor and Administrator.
Password protection for supervisor/administrator levels.
Built-In-Test (BIT) and diagnostics for easy troubleshooting.