Trigger timing controllers
A trigger timing controller is a small module that controls camera on/off and shutter and/or peripheral devices. It is a perfect, cost effective solution for the accurate timing of component sensing, camera triggering and reject gates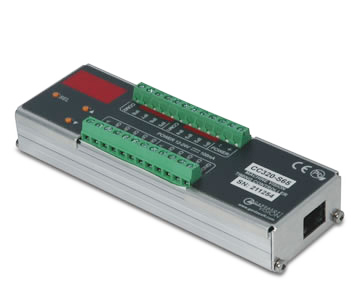 Different cameras can be triggered at different times. The duration of the trigger signal can be used for control of the exposure time as can the reject gate. The controller can take a range of input signals from various components and use these to trigger events on any of the eight output channels. The triggers can be released in response to delays or according to the rhythm of a conveyor belt.
In the case of systems with different timings or band speeds, an encoder can be used to establish exact synchronization with the band speed. The band can be held up if necessary or even run backwards, in order to obtain the correct timing for rejection.
Trigger timing controllers can also be used for wildlife and security monitoring applications or for recording events over a long time.
Let us help you find the timing controller that best suits your needs!
Find the timing controller that is best for your application
Using our advanced search engine you can locate the timing controller most suited to your needs.