VEO CS Series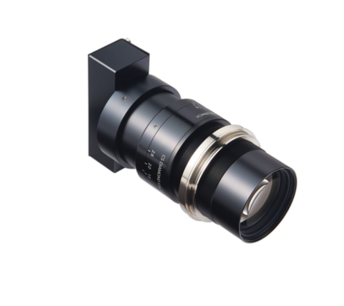 Optimized for 12k TDI Line Scan Cameras
Precisely designed for Vieworks' TDI line scan cameras, VEO CS Series achieves the best image quality when used with Vieworks' 12k VT Series (M72). VEO CS Series is optimized for 12k / 5 ㎛ line sensors with 62.5 mm image circles.
High-Performance Outstanding Magnification Lens:
VEO_CS DIAMOND 5.0X / F1.6 is a high-magnification lens that performs best at a magnification of 5.0x and an aperture of F/1.6. Chromatic aberration is minimal and best performance is maintained even when the spatial frequency reaches as high as 72 LP/mm on the image plane (360 LP/mm on the object plane). When used with VT Series (M72), a resolution of 1.0 ㎛ per pixel is achieved.