Depalletization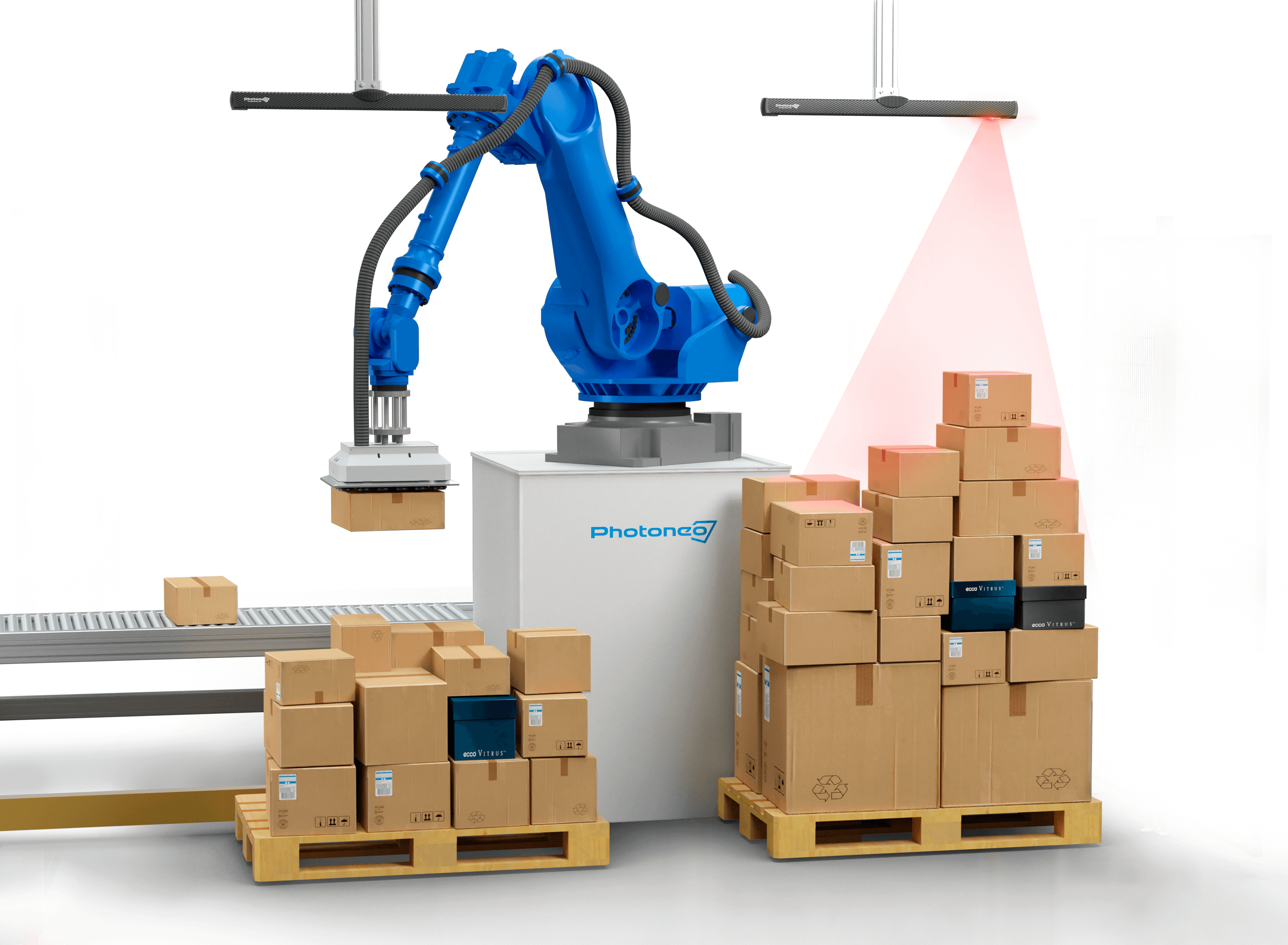 Randomly palletized boxes and goods have always presented a challenge in logistics automation.
Photoneo Depalletization solution, powered by a powerful AI Neural Network, enables fast and reliable deployments in any situation.
Automate your logistics
Monotonous repetitive workloads combined with heavy goods have long been the primary targets for automation. Thanks to Photoneo Depalletization, anyone can expand their deployments to include irregular box assortments.
Powered by AI
AI based Neural Network pre-trained on thousands of boxes allows you to deploy our solution in Logistics, Warehouse management, or on Factory floors. The robust AI-learning engine allows you to expand picked goods to bags, battles, and beyond.
Features:
Automate repetitive physical work with reliable AI driven vision solution
Fast image acquisition speeds up the processing time and enables 24/7 operation and recursion of downtime
AI Neural network is flexible and can be trained and re-trained according to your specific needs
The modular nature allows you to choose a stand-alone vision solution or upgrade it to include robotics and path planning