Cables
Selecting the right cable for your machine vision application is important if you want to get the best results.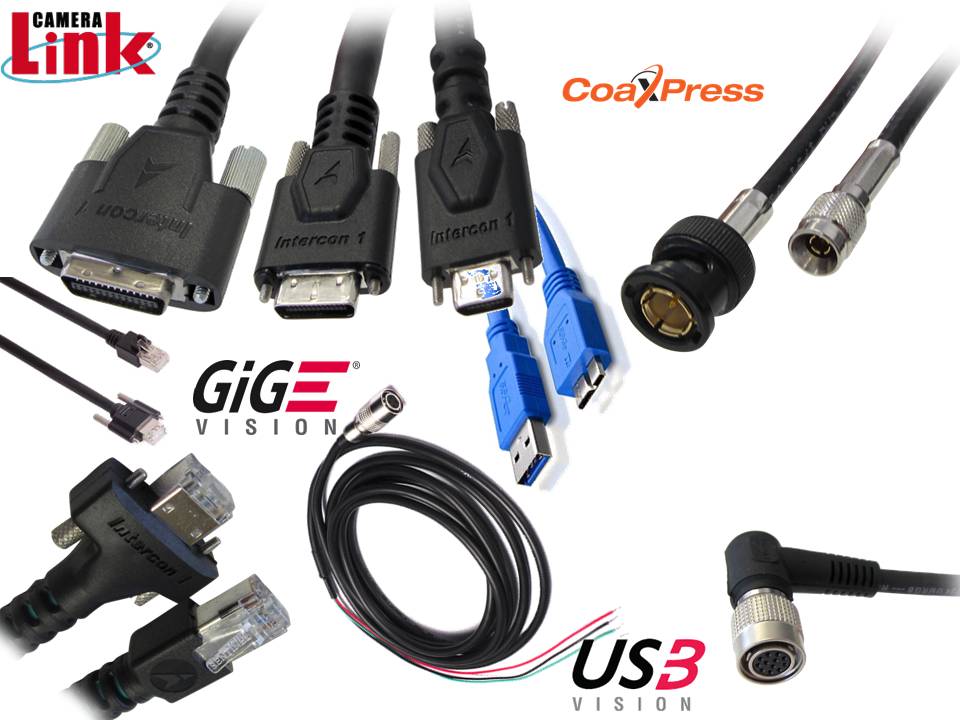 When selecting a cable, there are a number of factors you should consider, besides the application, the required cable length and the connector type. These include mechanical requirements, thermal conditions, resistance to chemical exposure, etc.
1Vision offers a selection of cable types to answer any requirement you may have. These include cables of the following types: Camera Link, Firewire, GigE Vision, CXP (CoaXPress) and HiRose
Let us help you find the cable that best suits your needs!
Find the cable that is best for you
Using our advanced search engine you can define the following characteristics to locate the cabling most suited to your needs:
Cable length: 1 - 50m
Type of connector or plug