Illumination
Illumination is crucial in the design of any vision system. The lighting you select affects the quality of your captured image, not to mention the quality of its subsequent analysis, especially when the object you need to illuminate includes complex shapes or very reflective surfaces. Moreover, when you use the correct illumination, you will need to use fewer filters and your processing speed will consequently increase.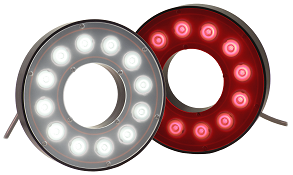 When selecting your illumination you should take into account the type of application, the characteristics of the object you are illuminating, the area that needs to be illuminated and the conditions in the area.
1Vision can help you select the right illumination for your specific application and needs!
Here are several issues you should think about when selecting illumination for your project:
Monochrome or color application?
The speed in which the object is moving – maybe need a rephrase
The size of the area which you are illuminating
Characteristics of the illuminated object - geometry, structure, surfaces, reflectivity, color, is there a specific element that needs to be highlighted, etc.
Background characteristics – color, geometry, etc.
Required lighting system lifetime
Mechanical /environmental considerations