Sensors
1Vision offers a selection of Datalogic widest range of photoelectric sensors for universal and applications specific purposes, such as colour, contrast and luminescence sensors, fork sensors for label detection, as well as devices for dimensional and distance measurement.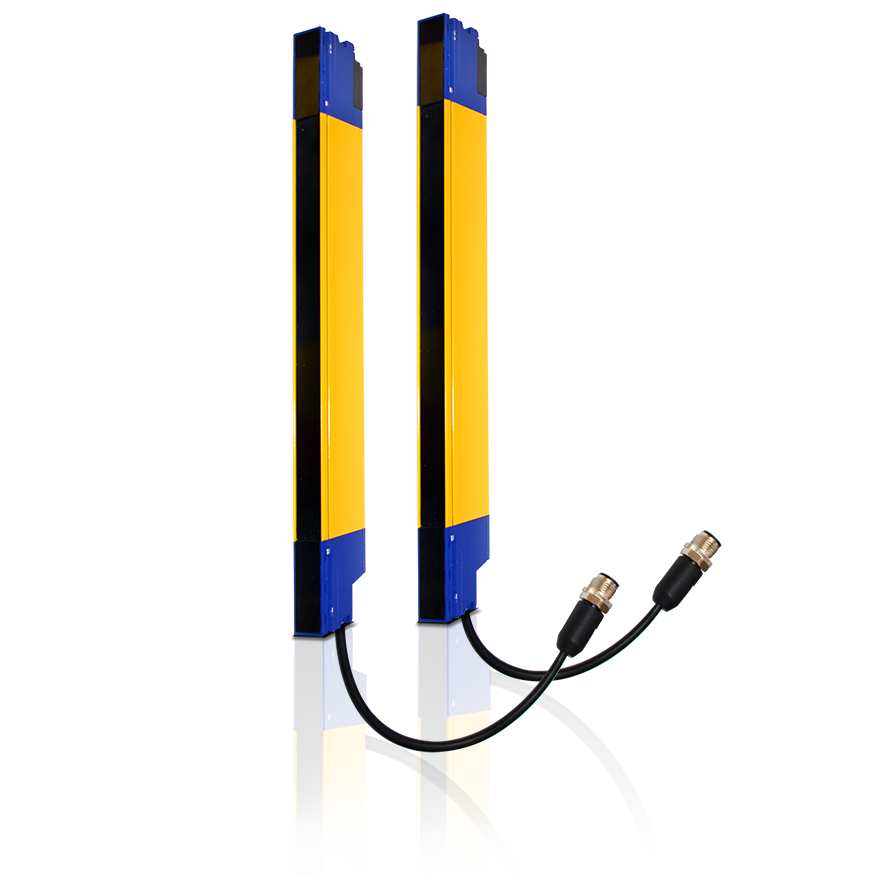 Datalogic also offers a complete line of type 2 and type 4 safety light curtains for machine safeguarding and access control in dangerous areas, with basic and advanced functions, such as integrated muting, override, blanking, cascadable, configurable models.
Let us help you find the sensor that best suits your needs!
Find the right sensor for you
Using our advanced search engine, you can locate the sensor most suited to your needs:
Sensors Products
Part #
Description
CATEGORY
SUB CATEGORY
MANUFACTURER
Datasheet
TL46
Accessories
Sensors;
Download
S7

Fiber optic amplifiers in a DIN rail compatible format for small object detection in limited spaces
• High-resolution models with integrated display
• 12 bit resolution and 50 μs response time
• Trimmer or teach-in models
• Wide range of accessory fiber optics
• 4 wire NO/NC output or Remote teach input

Application:

-Processing and Packaging machinery
-Electronics assembling
-Pharmaceutical industry

datalogic
Download
OF/OFA series

Complete range of optic fibers- universal or advanced models:
• Flexible models
• High temperature models (up to 125 °C)
• Fiber array with parallel beams for proximity or through beam detection
• Fixed focus proximity with axial, radial or lateral optics
• Proximity with 90° optics self-contained
• Focusing, collimating and deviating lenses

datalogic
Download
SG2 BASE

SG2 Type 2 Safety Light Curtains Basic Line is suggested for Finger, Hand and Body Presence safety detection

•High reliability
•Easy installation and alignment
•Cost effective
• Finger, hand, arm detection with basic functions
• 90 mm version for presence detection
• Up to 19 m operating distance
• Compact dimensions (32.3 x 36.9 mm section)
• Anti-interfence coding
• IP65 Protection; IP69K with optional tube
• Unshielded cables
• Rotating and anti-vibration brackets

APPLICATIONS:
- Automatic machines: cutting, packaging, material handling and storing.
- Automatic and semi-automatic assembling lines;
- Milling, lathe and shearing machines
- Bending and metal-working machines

datalogic
Download