Optics
At 1Vision we know that selecting the right lens is critical for the quality of your final image, and that it can affect measuring accuracy, reliability and error level. We are proud to offer advanced state-of-the-art optical lenses and solutions to address all your optics needs.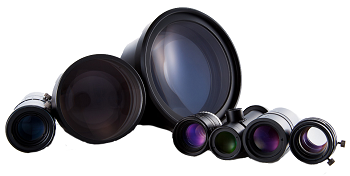 We provide the following types of optics solutions:
Fixed focal length lenses
Objective lenses
Optical Filters
Telecentric lenses
Vari-focal lenses
Zoom lenses
Other lenses
Accessories for lenses
Our optics can be used in the following applications:
Security
ITS – traffic monitoring
Access control
Scientific testing
Industrial inspection
Process/product monitoring
Quality control
Laser/biomedical
Medical applications
Let us provide your optics solution !